A Public Service Offer To My Fellow Carolina Business Owners And Managers Coping With Covid-19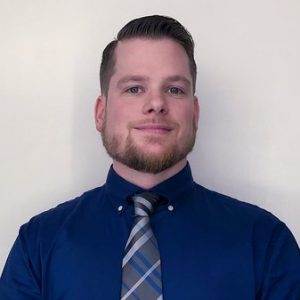 I know your world is probably on fire right now and you're likely overwhelmed with everything going on. So if you need help getting your staff to work remote or if have an IT emergency, Geek iT has techs available to assist. NOT looking to hard sell you anything – I'm happy to simply help you come up with a plan, no cost and no agenda other than to help. Our team is up and running remote, and we have the ability to throw you a life line if you are in need of one.
I founded Geek iT on a principal of wanting to help others. In this unprecedented time of upheaval, Geek iT's adopted the slogan of "No Business Left Behind".
To assist fellow business owners and executives, whether clients or not, I've put together the most relevant information to help navigate this event from a business perspective. You'll find resources on working remotely, avoiding COVID-19 based scams, planning financially, helping employees cope and leading with excellence during a crisis. I'll continue to update the resources found on this page as there are new developments and programs available.
Stay safe everyone, and most importantly take care of each other.
Dedicated to your Success - May God Bless,
Matt Jones
President and CEO of Geek iT, iNC.
Some Good News For A Change
You don't have to control your thoughts. You just have to stop letting them control you.
- Dan Millman, Author of Way of The Warrior
Peter Diamandis, recently named by Fortune as one the "World's 50 Greatest Leaders" has his team gathering stories from around the world pertaining to some major victories regarding COVID-19
From treatments that have proven effective, to the oldest person to recovery from the virus (103 by the way), vaccines already at the human testing stage to Canadian researchers having isolated the Virus …get your dose of positive news here: https://bit.ly/3dh01uc
A few months ago when we learned of the seriousness of Covid-19 (Coronavirus), as the proactive partner we are, we started the process of setting up all of our managed clients for the possibility of working from home. With our team having completed that work some time ago, it has left us with the unique ability and capacity to help others in our business community.
As a public service, we are offering to help Carolina-based businesses that are able to let employees work from home do so safely and securely, by helping them set up the required infrastructure to allow their team to do so. In some cases, we can perform this setup remotely and with no requirement for anyone to come onsite. Here's what we are offering:
For smaller offices where most employees currently work off desktops (5 - 20 staff):
We are extending our remote access toolset @ no charge until the end of May (for now... may be extended) to any company not yet set up to work from home. This allows someone to use their own home computer, to remotely connect to their office computer. We may charge a very small highly discounted setup fee, but it's well worth it if your staff can continue to work from home. We will try as best as possible to keep it a no costs. Most of the time we can have all this setup with your assistance in less than a few hours.
In addition, we will extend our cybersecurity stack FREE to those home users that are using their home computers so that they don't risk compromising your corporate networks while working from home.
For slightly larger office or where most employees have laptops (10 - 30 staff):
We are offering to temporarily loan your organization a Sophos XG Security firewall, until at least the end of May (While stocks last).
Once installed, we will assist your team to configure their company laptops or home desktops to safely and securely remotely connect to your office by creating self-help documentation on how to access and configure the service.
This unit will be on loan at least until the end of April, and possibly longer depending on the fluid situation.
If your office has a simple setup, we will extend this at no cost provided the setup takes less than 3 hours to setup. Some slightly more complicated setups may have a small charge to offset our costs.
Free Mailing list to distribute @ no charge, Cybersecurity Training - available to ANY business throughout the United States.
We are in the process of setting up a mailing list to keep everyone up to date on how to work safely and securely from home. Criminals will and in some cases already have taken advantage of the situation by trying to gain access to corporate networks through the less security home setups most of us have at home.
Note: This list will only be used for this purpose and no one will get spammed. We hate spam as much as you do.
You can register for the mailing list

here
On Top of all of this there are a number of FREE Resources above that we'll be constantly updating, & if nothing else, schedule a FREE CALL WITH ME, I'm happy to help with anything I can.