I'm very happy to have them on our Team!

After three weeks of delays and issues with internet lines and phone system issues our team placed a call to Matt direct. Matt responded right away and was at my office in less than 20 minutes-ready to help! That was impressive to me folks. Our company issues were resolved by close of business the very next day. Not only did they complete IT work but we transferred phone accounts, consolidated Billings, & saved money! I'm very happy to have Matt as a preferred vendor on our team now and beyond that... proud to be a fellow community activist! Love Lillington! Support local. Call Freedom Tech.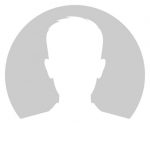 Local Realtor
Realtor
Freedom Tech has done nothing but take care of us since Day 1!

When a Tech issue had 2 of our dealerships down, we called numerous iT Firms who ran us in circles for weeks. After 1 call, Matt & his team identified the problem same-day, and had our services completely restored within 24 hours. Freedom Tech, has done nothing but take care of us since Day 1! They're always just a phone call away, and continue to keep all of our locations Technology working as it should. We couldn't ask for anything else.
GMC / Chrysler Dealership
COO / General Manager
GMC / Chrysler Dealership
The Choice is as clear as 20/20

I love Matt & his team! They promptly return phone calls, the price is reasonable compared to the competition, they're knowledgeable of all of our products & software, & have proven constant reliability. They cover all of our offices from one end of the state to the other. We couldn't ask for more.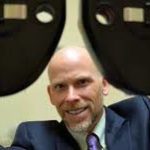 Dr. Kent Risk
Owner
Risk Optometric Associates
https://www.nceyedocs.com/
Freedom Tech's VoiP is Far Superior

First and foremost, the Freedom Tech's VOIP system is far superior to one we've used for the past 15 years by leaps and bounds. It has enhanced our internal and external day to day operations. The ease of use, the customized staff listing and the professional voice messages that clients listen to while on hold are all incredible. They are very attentive and professional. Freedom Tech offers more palatable solutions rather than compounding the problem.
Sanford Attorney
Manager
Sanford Attorney
Always just a Phone Call Away

I highly recommend Matt Jones and his company Freedom Tech. I have been a client of Matt's for years. In today's world, most studios are computers and networks. Matt has been there to keep my equipment running and up to date, Always just a phone call away with great affordable service.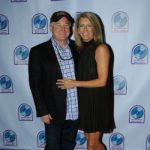 Keith Houston
KHP Music,
Band of Oz
http://www.khpmusic.com/
Always Great Customer Service

WE LOVE OUR NEW PHONES FROM FREEDOM TECH! Matt & the team have always went above & beyond, & handled our needs with exceptional skills & professionalism. & the new phones at our Dealership are GREAT!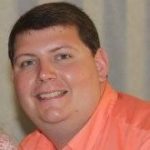 Brian Parris
IT Coordinator
Hiester Automotive Group
http://www.hiesterautomotive.com/
Matt does a great job and absolutely knows what he is doing

I have used Matt and Freedom Tech on a number of occasions and in multiple areas where we have technical electronic needs and issues, from phones and cell phones to internet service to computers. Matt recently installed a complete new phone system for our office and was able to both upgrade our system and save us quite a bit of money. A recent computer issue we needed resolved asap was completely resolved within minutes by Matt's staff. Matt does a great job and absolutely knows what he is doing. I have no hesitation recommending Matt and Freedom Tech for your technological needs.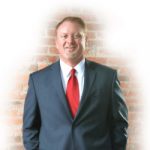 Robert A. (Tony) Buzzard
Managing Parter
Buzzard Law Firm
https://www.buzzlawfirm.com/
Able to Handle any Situation

Matt

 

Jones

 and Freedom Tech has been our go to guy for over 7 years. He has always been able to handle any situation we have faced and we have had many. I recommend him to all of you! Big or small, personal or business 

MATT

 is the MAN! Our highest recommendation goes out to him.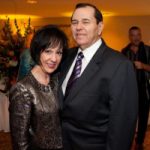 Linda and Wally Wallace
Owners
AT EASE Destinations, Inc.
Crucial part of our business success!

We have been a very satisfied customer of Freedom Tech for 5+ years. We appreciate their ability to find innovative and efficient ways to solve all of our IT needs. We have a large and challenging database and they have been able to maintain superior upkeep. They are extremely knowledgeable and reliable. Honestly, they are always there when you need them. The owner, Matt, has become such a crucial part of our practice he is considered part of our Oasis family.
Eye Care
Operations Manager
Eye Care
Freedom Tech Helps us Continue to Serve Our Members & the Business Community

Matt & his team are knowledgeable and professional and the Freedom Tech customer service we've received to date is unparalleled. Getting our organization converted from an archaic, piecemeal system to a streamlined, cloud version was no simple feat. Matt & his team worked tirelessly, in the middle of the COVID-19 pandemic, & were able to complete the transition quickly and successfully. They even partnered with Ting to bring a FREE WiFi hotspot to our chamber parking lot. Without Freedom Tech, we would not be able to continue serving our members and our business community. Thank you for all your help! We could not be more satisfied with the new equipment or services provided and look forward to a lasting partnership with Freedom Tech!
Local Chamber of Commerce
Executive Director
Local Chamber of Commerce
Quick to Respond

We switched over to Freedom Tech a few months ago and love them! They are so quick to respond to any issue we may be facing.
Quick to Respond
Managing Partner
Local Law Firm